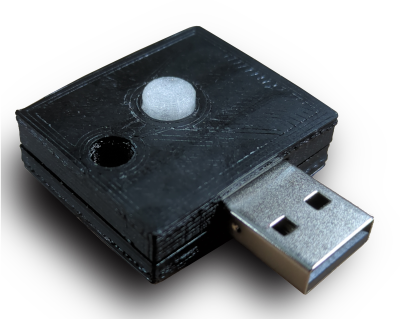 Signet is a free and open source software and open hardware USB password manager. Signet is fully encrypted, requiring your device password to be unlocked. It also adds physical security to your passwords by requiring a the device's button to be pressed in order to get any secret data. It then acts as a USB keyboard to type your data when you need it.
It works while you are offline as well as online, and can be unplugged when you're not using it. Signet is not limited to passwords, it can also store other small pieces of information such as credit card information, account numbers, or anything else you want to store in a place with extra secruity.
Signet hardware can be purchased from my store using Bitcoin. This is my preferred payment on account of the inflation in the US combined with the fact that both payment processors and marketplaces each take significant fees. As such, it's also the cheapest option for you.
Hardware is also available for purchase on Artisans.coop, and on eBay Both of those marketplaces accept credit cards and the price is higher on eBay because the company charges higher fees.
The original development was done by Nth Dimension in 2017 as a crowd funded project on Crowdsupply.
Since then it has been revived by Adam at Hax0rbana, who is the current developer/maintiner of the hardware, software and firmware as well as the primary producer of the hardware.